Why Books for Children of Color?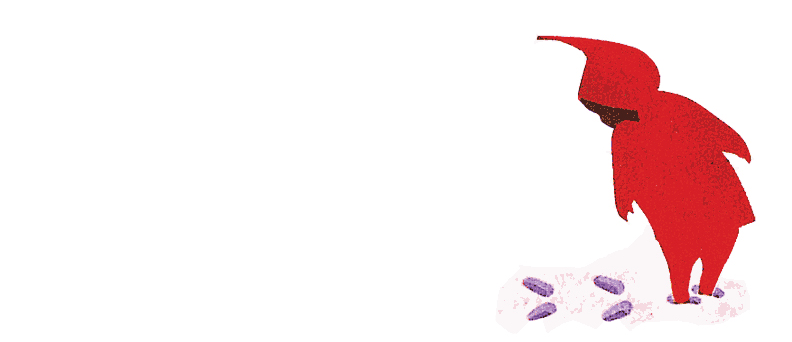 This past weekend my husband surprised me with a date to the Contemporary Jewish Museum in San Francisco. As we approached the museum, a super-modern cube turned on its end, I still wasn't certain of our destination. We passed the gift shop window, and I saw a small display for The Snowy Day, a long-time favorite book of mine for which I also have conflicted feelings. After a few playful false turns, we entered the museum. Realizing this exhibit (showing until February 24, 2013) was indeed our destination rendered me 5 years old in the ultimate of candy stores.
The Snowy Day (Viking, 1962) is known as being the first full color children's book with an African American main character. It's author and illustrator was Ezra Jack Keats, a Jewish man raised in Brooklyn by parents who emigrated from Poland. Even more than being known as the first full color children's book with an African American hero, the book is perhaps best known for its fully human depiction of Peter, its main character, in his element, in his world, without stereotype or misrepresentation.
I had always been fond of The Snowy Day, a children's book I considered "safe" (as in non-offensive) and beautiful. I remember when I found out that Ezra Jack Keats was not African American; I felt a deep sense of disappointment, and even betrayal – as if the lights had been shut off. My heart just as quickly went cold; the all too familiar feeling of yet another thing I couldn't fully claim as my own. There is something powerful about representing one's own community with grace and dignity. My instinct was to lump Keats with the many other white authors and illustrators who tell stories about folks from other communities and cultures – and make their living from it.
Since then, I held a quiet distance, as if protected from the betrayal by a clear thin wall of bullet proof plexiglass. Keats was still an inspiration, and I still dreamed of one day winning the Ezra Jack Keats book award for new authors and illustrators, but it wasn't the same.
Hence the conflicted feelings about the book.
Still, this was an exhibit on Keats' work – his actual illustrations, up close and personal in real life. There is no denying his skill, or the universal themes he depicted with nuance and intuition. Even more, the sheer and uncompromising love that created The Snowy Day is undeniable. Still, I was a kid in a candy store.
The guided exhibit tour was too slow for me, shared information I already knew, so I walked through at my own pace, soaking up every word, every image, every cut-out within Ezra Jack Keats' vibrant collage work. I loved seeing how he set up for bleeds in the original art, just like I do for books (just like most everyone does), and figuring out some of the mysteries of how he did things simply by getting my nose up in it and *seeing* how pieces were crafted. I devoured it all.
And yet the best part of the show wasn't the art. (I can't believe I wrote that, but it's true!) The best part of the show was the window it provided into the era in which The Snowy Day was released. The best part was seeing how my conflicted feelings about Keats and The Snowy Day weren't just my own, but a reflection of the author in all his complexity: his consciousness and skill, within a larger social, political, and economic context. The civil rights era, and an array of commitments and struggles were at play within African American communities, communities of color, and among white allies.
Especially in the early '60's when The Snowy Day was released, there was a lot on the line. Representation was everything (perhaps even more than it is today), with little consensus on the rules for representing. Some, including Nancy Larrick, a white author and anthologist who wrote an article in the Saturday Review entitled "The All-White World of Children's Books," attacked books like The Snowy Day for depicting Peter's mother in the tradition of an Aunt Jemima or stereotypical domestic worker. Others attacked it for not mentioning race, not strengthening a sense of racial identity or pride, accusing it of being apolitical. And still others, including literary forefathers and mothers like Langston Hughes and Ellen Tarry, applauded the book for its clarity, resonance, and relevance.
I felt the ticklings of a kindred spirit when I read a quote from Keats that alluded to his world view. When explaining his approach to depicting Peter in The Snowy Day, he said he didn't want Peter to be "a white child colored brown. I wanted him to be in a book on his own, not through the benevolence of white children or anyone else. My book would have him there simply because he should have been there all along."
Which finally brings me back to the heart of the matter. "Why books for children of color?" Because we should have been there all along; depicted through our own voices, drawn with our own hand, in our own words and worlds, recognized for our individuality, our creativity, our humanity, our possibility, choice, and power. Because stereotypes, tokenism, and outside-in depictions have no place here. None.
Yes, we should have been here all along.
—
Additional Resources:
"For Young Latino Readers, an image is missing" (New York Times, Dec 4, 2012)
"Where things stand," an article on the lack of diversity of New York Times book reviewers, and how this affects book (in)visibility. (The Rumpus, June 6, 2012)
Reading is Fundamental (RIF)'s Multicultural Literacy Campaign also underscores the importance of diverse children's books.
—
Janine Macbeth is an artist, illustrator, nonprofit social justice worker, and founder of Blood Orange Press, a literary home for diverse readers. www.bloodorangepress.com